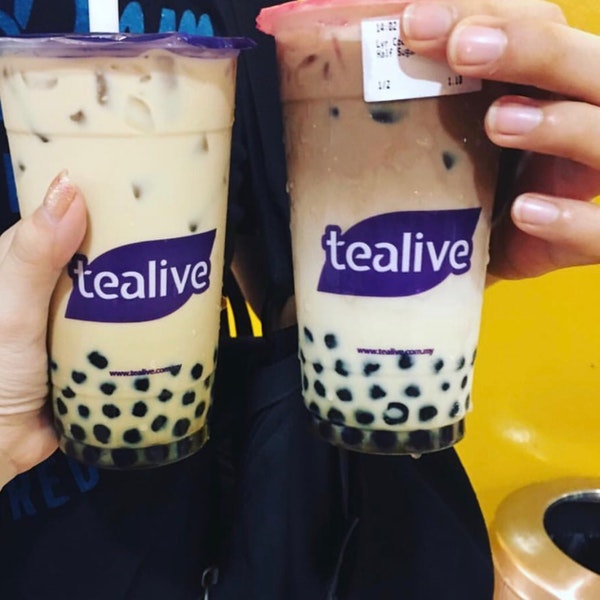 喜欢喝Tealive 的朋友注意咯!现在Tealive 和 Maxis 合作推出特别优惠!只要是Maxis 用户就可以通过Maxis 手机App 兑换Tealive 饮料 Buy 1 Free 1 Voucher 哦!
成功兑换Tealive 饮料 Buy 1 Free 1 Voucher 的Maxis 用户可以前往任何Tealive 分行购买饮料。
【享有Tealive 饮料 Buy 1 Free 1优惠步骤】
1)下载my maxis app
2)注册
3)兑换Tealive 买一送一优惠卷
4)前往任何Tealive 分行购买饮料即可享有Buy 1 Free 1
注意:别点击"Redeem Now"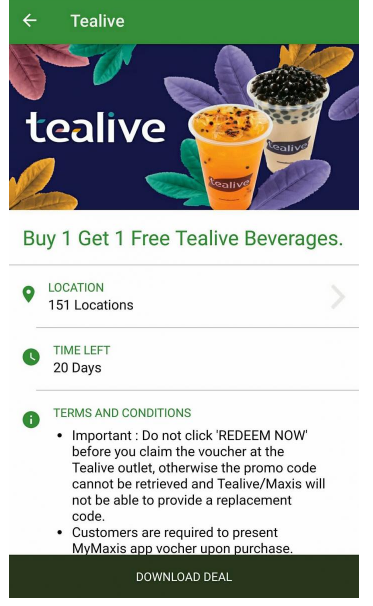 促销活动:Tealive 最新优惠!饮料 Buy 1 Free 1
促销日期:now – 31 Jan 2018
促销条件:只限Maxis 用户
使用Buy 1 free 1 优惠券:所有Tealive 分行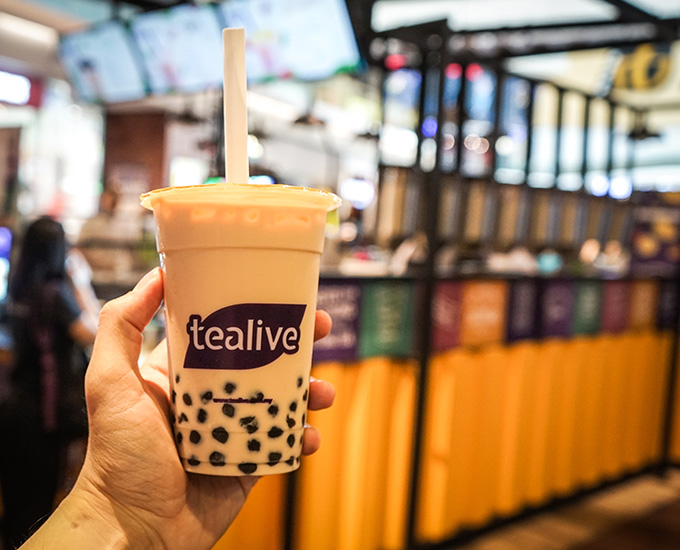 赶快约朋友一起去喝~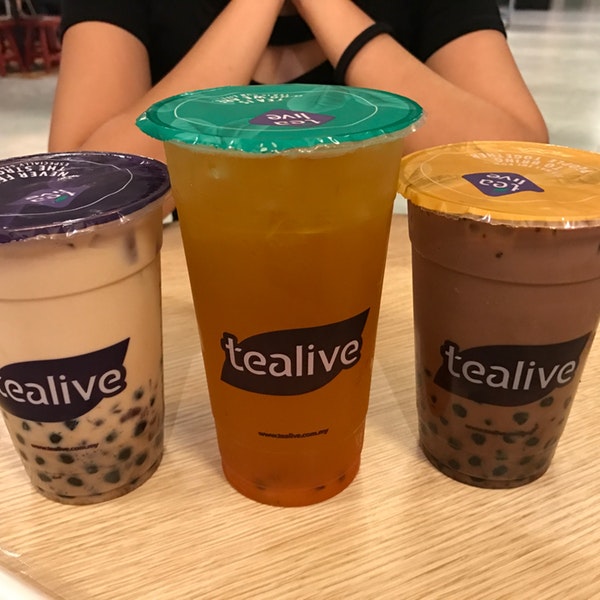 Terms and Conditions:
Important : Do not click 'REDEEM NOW' before you claim the voucher at the Tealive outlet, otherwise the promo code cannot be retrieved and Tealive/Maxis will not be able to provide a replacement code.
Customers are required to present MyMaxis app vocher upon purchase.
One voucher is limited to one redemption only
Offer is only valid for one-time usage only per customer during the offer period. This offer is not valid with other ongoing promotion or deliveries
Free drink only applies to lower or equal value of RM6.50 only inclusive 6% GST.
First cup must be purchased at the full price.
Valid at Tealive outlets nationwide.
Limited vouchers available, while stocks last.
This voucher is valid until: 31 Jan 2018
The post TeaLive 特别优惠 Buy 1 FREE 1 !!赶快约朋友一起去喝~ appeared first on RedChili21.
【大馬&新加坡最漂亮正妹】你Follow了嗎?
-->